INNO-CON is very proud to have built an extensive network of international partners throughout its 30-year history. This network consists of trade chambers, associations, companies, and professionals. These partnerships enable us to engage across Europe and provide comprehensive services to our clients.
Together with our partners, we build bridges across borders, create a strong community, and gain the expertise that our clients have been benefiting from for decades. Through friendly and collegial collaboration and mutual support, we are able to adapt to dynamic markets and provide you with the best possible assistance in achieving your business goals.

As a member, we have been supporting the mission of DBIHK since 2006 to promote economic relations between Germany and Bulgaria, as well as intercultural exchange between the two countries. DBIHK is part of a global network of chambers of commerce and supports Bulgarian and German companies in business development and trade in their respective partner countries.
DBIHK members can benefit from market research, consulting services, active participation in events, networking opportunities, and engagement in political debates. Through its activities, DBIHK supports the business endeavors of German and Bulgarian companies in both countries. We are proud to be long-standing members of DBIHK and highly value our collaboration with them.
---

The Eastern Committee is the most important institution of the German economy concerning the Eastern European business location, and has been for over 70 years. It promotes Germany as a business location and strengthens economic relations with Eastern European countries.
The OA brings together companies from various industries, allowing INNO-CON to participate in political discussions, network events, and informational gatherings with top politicians from the countries involved. Furthermore, we benefit from the extensive expertise of the committee and its members, providing us with the opportunity to engage in exchanges with a comprehensive network of economic and political participants, and actively contribute to fostering friendship with the Eastern European countries.
---

The German-Bulgarian Forum is an association dedicated to promoting economic and cultural relations between Germany and Bulgaria. Since 1996, the DBF has been contributing to fostering exchange and cooperation between the two countries. As a member of the DBF, companies have access to a network of business, politics, and society, enabling them to further develop their business activities in both countries. Through regular events and networking opportunities, members exchange experiences and expertise, expand their contacts, and explore new business opportunities.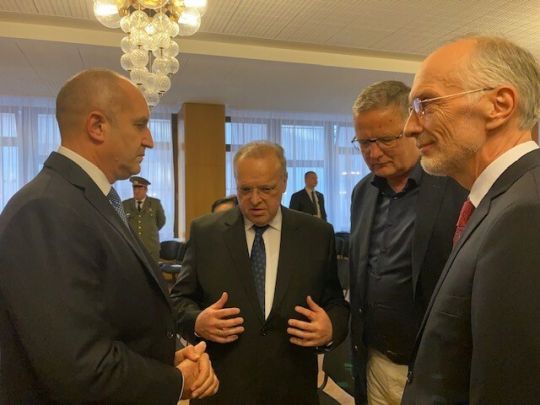 We are delighted that Mr. Dipl.-Ing. Heiko Schmidt, Managing Director of INNO-CON GmbH, serves as the Deputy Chairman of the DBF. As a long-established company operating successfully in Europe and Bulgaria in the field of environmental and energy management, INNO-CON is a valuable member of the DBF, contributing to strengthening German-Bulgarian relations.
---

The BRCCI is an outstanding economic institution that focuses, among other things, on the economic relations between Bulgaria and Romania. The Chamber provides a wide range of opportunities for businesses from both countries to network, grow, and prosper. Through its networking events and projects, business opportunities arise, and as a promoter of trade relations, the Bulgarian-Romanian Chamber of Commerce and Industry is also a key driver for economic development in the Danube region.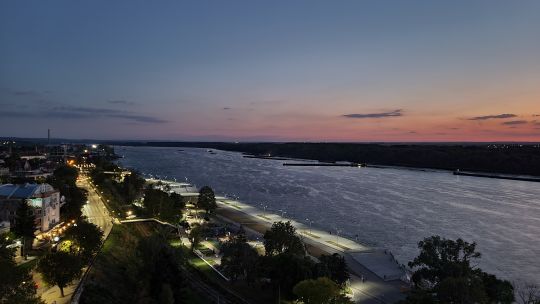 The Chamber is dedicated not only to economic aspects but also to promoting cultural relations between Bulgaria and Romania. These events and projects contribute to connecting the two countries and strengthening understanding and friendship between them.
---

The Association for Sustainability and Environmental Management (VNU) is a platform for exchange and collaboration among professionals from German-speaking countries. As consultants and auditors in environmental management, we have the opportunity to engage with colleagues and participate in projects related to sustainability and environmental management in Central and Eastern Europe. Members can deepen their expertise and discuss current topics through events, workshops, and training sessions.
Our Managing Director, Mr. Dipl.-Ing. Heiko Schmidt, was one of the founding board members of the VNU, which was established in 2001. Through our active involvement in various VNU committees, we are able to make a significant contribution to the advancement of management systems in the field of sustainability and environment. By participating, we help shape the state of the art and advocate for the implementation of best practices in this field.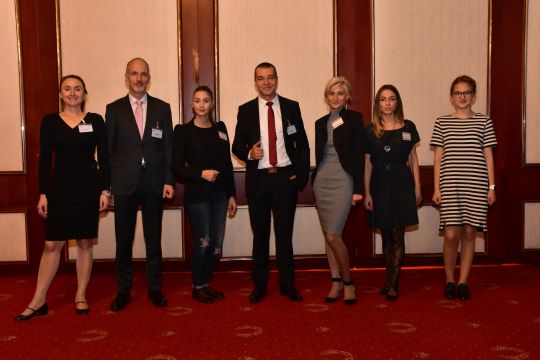 On March 21, 2017, Mr. Heiko Schmidt, together with interested individuals at LIEBHERR, established the Bulgarian section of VNU. Since then, VNU has been one of the partners in organizing the annual Environmental Manager Day, which has been held in Sofia in the autumn in recent years. Distinguished speakers from both Bulgaria and abroad, renowned experts, company representatives, as well as politicians, have been involved in delivering specialized presentations at the event.
---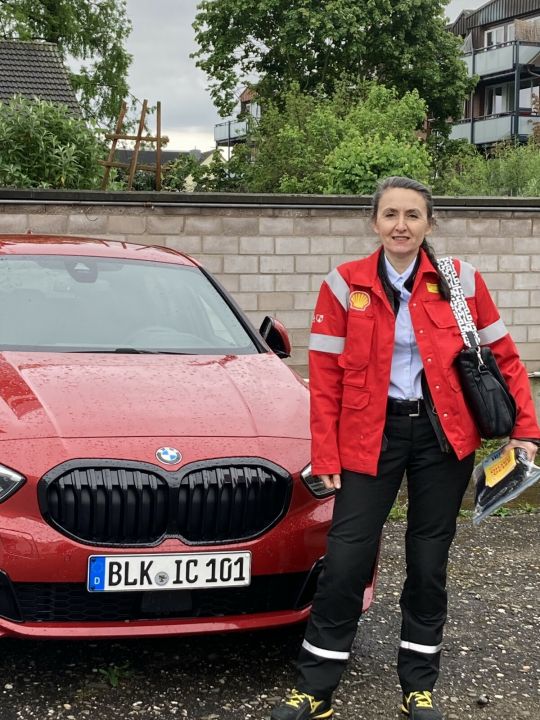 Through our own audits with DQS, we have gained extensive access to a range of partners across Europe. We collaborate with a wide spectrum of partners and DQS auditors who provide services in the industry, environmental sector, and logistics.
Our company has been certified by DQS since 1996. Since 2005, team members from our organization have been conducting audits on behalf of DQS for ISO 9001, ISO 14001, ISO 45001, ISO 50001 TfS, GRI, ISO 14064/14067, and SEDEX-SMETA.
DQS is a leading company in auditing and certification. Since its establishment, it has specialized in verifying processes and systems across various industries. By conducting audits and granting certifications, DQS ensures that companies meet the highest standards in terms of quality, environment, and business ethics. This leads to improved business operations and enhances the trust of customers, employees, and investors.